News
CANMORE SKATING CLUB OPEN HOUSE AND AWARDS EVENING
posted Aug 10, 2021, 11:23 AM
Come celebrate skating and our accomplishments over the last two years.
Tuesday, August 17

6:00-8:00PM

Creekside Hall, Canmore Seniors Centre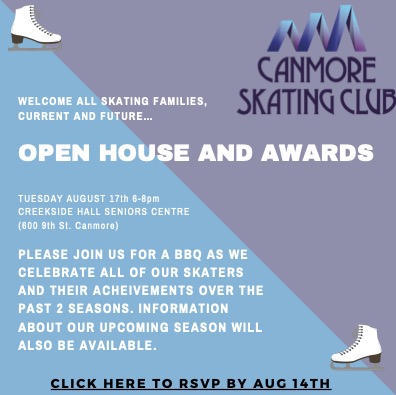 Let us know you plan to attend by getting your FREE tickets through Eventbrite before Saturday, August 14 (big help to plan catering). To reduce the number of potential contacts at this event, the skater and one guest are welcome to attend.
Please share the Open House information with people you know who might be interested in learning to skate or renewing their interest in skating.