News
SYNCHRO SKATERS COMING TO CANMORE AND BANFF FEB 19-24
posted Feb 12, 2022, 3:18 PM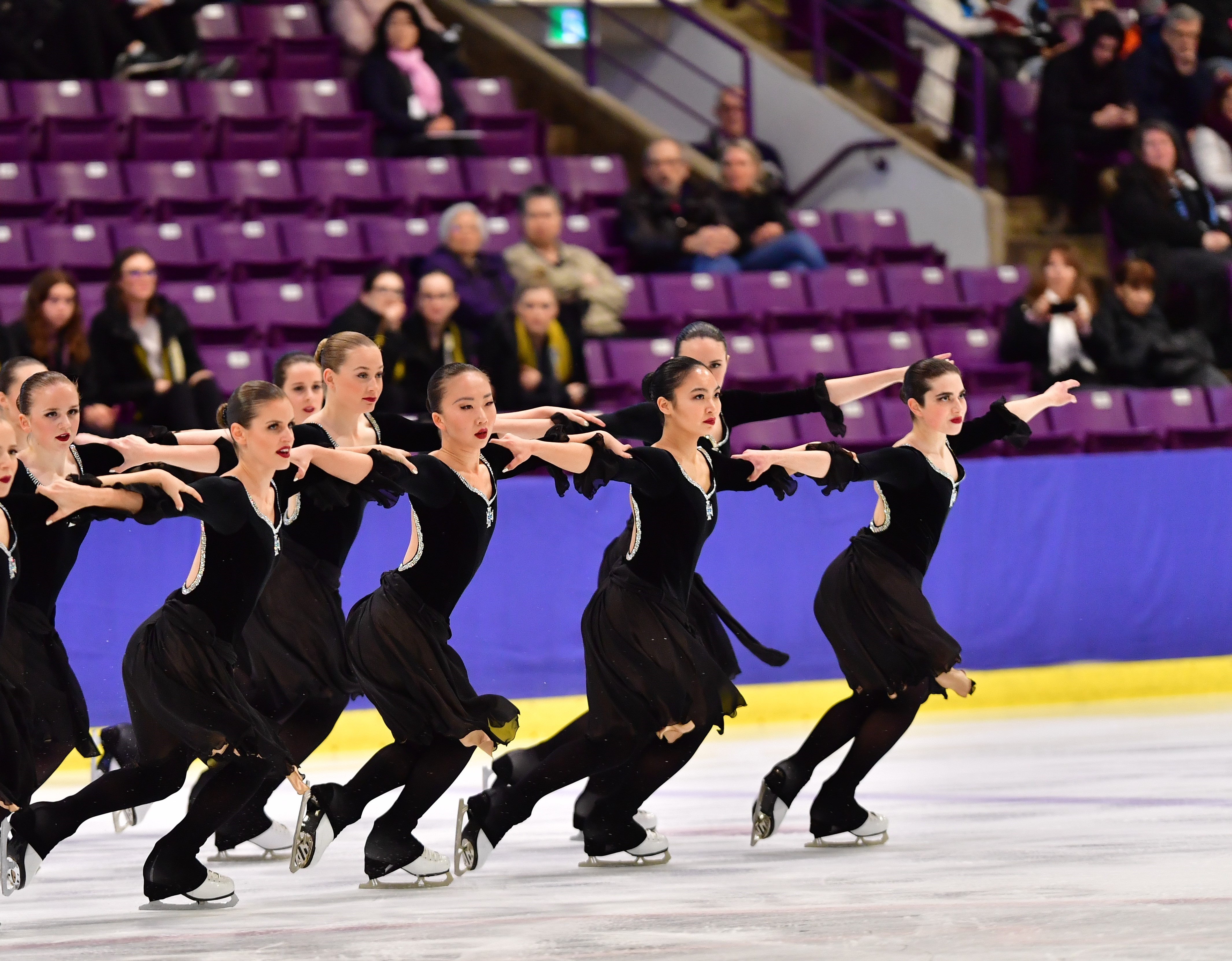 As many of you are aware, Skate Canada Synchronized Skating Championships are being held in Calgary, February 25-27. Tickets for the competition are SOLD OUT but you can see a few of the teams who will be competing for a national title practice at the Canmore Rec Centre and the Fenlands Rec Centre in Banff. The coaches and skaters would be happy to have an audience to perform for and it's a great opportunity to see this rapidly evolving figure skating discipline up close.
Here is the schedule for each venue:
Canmore - ICE Ignite
Tuesday, Feb 22: 8:00am - Noon (Junior team)
Wednesday, Feb 23: 6:30am - 11:45am (Novice team and Junior team - not sure which will be first) (updated Feb 17)
Thursday, Feb 24: 6:30am - 9:30am (Junior team) (updated Feb 17)
Thursday, Feb 24: 11:45am - 1:45pm (Novice Dance pair) (updated Feb 17)
Banff - Les Supremes (Senior)
Saturday, Feb 19: 7:00am - 8:45am (updated Feb 13)
Sunday, Feb 20: 4:30pm - 7:30pm (updated Feb 13)
Tuesday, Feb 22: 2:00pm - 4:00 pm (updated Feb 13)
Wednesday, Feb 23: 8:15am - 10:15am (updated Feb 13)
Thursday, Feb 24: 8:00am - 9:30am (updated (Feb 13)
Several Bow Valley skaters have found their way onto world class synchronized skating teams. Currently Nyah Bay and Carleigh Gorrigsen are with NEXXICE (Senior) and Marta Pietrasik is with Les Supremes (Senior). We wish them all the best at the championships.
CANMORE PUBLIC LIBRARY SALUTES LOCAL OLYMPIANS
posted Feb 3, 2022, 2:29 PM
"We think that ALL our Canmore Public Library patrons are Olympic caliber, but did you know that some are actual Olympians? So cool! With the 2022 Winter Games kicking off in Beijing, we thought there was no better time to celebrate them.
The Canmore Public Library is proud to honor the many amazing athletes in the Bow Valley with an exhibit entitled "Meet our Olympic Readers" located in our main entrance. This fun, informative and timely exhibit highlighting both local Olympians and Library patrons, includes athletes from the Olympic, Paralympic and Special Olympic Games.
The library reached out to many of our local Olympians for their perspective on the Library, books, and what they mean to them, and to our delight, 10 athletes from both past and present Winter Games responded including Meg Ohsada from the Canmore Skating Club! 3 of our Olympic patrons are even set to compete in the 2022 Olympic and Paralympic Games.
With trivia, memorabilia, book recommendations and more, there is something for everyone to enjoy! A virtual version of our display can be viewed on our website https://canmorelibrary.ab.ca/Gallery/Meet-Our-Olympic-Readers. Our Winter Games exhibit will be on display from January 1 - March 15, 2022. "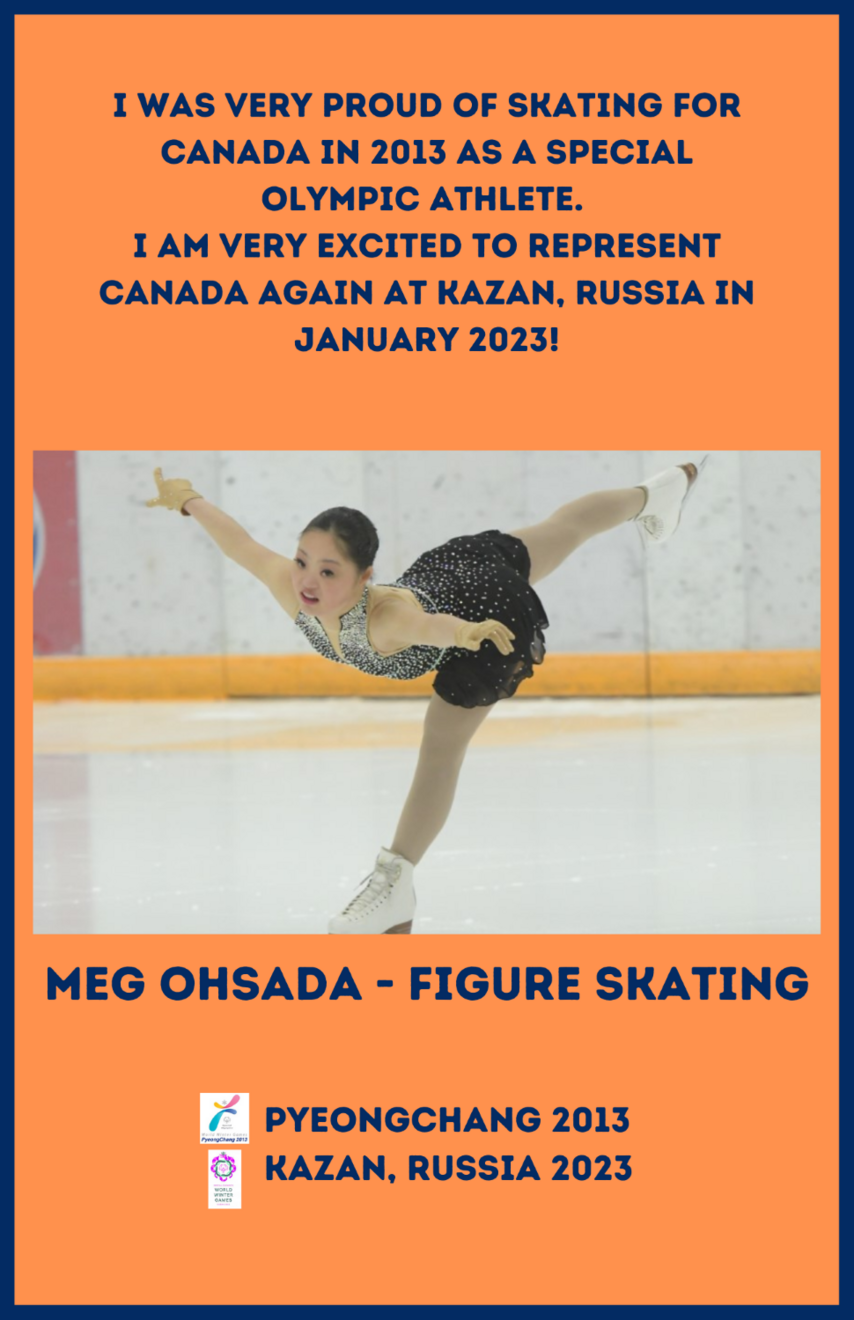 Submitted by Christina Johnson & Deserae Komar, Canmore Public Library