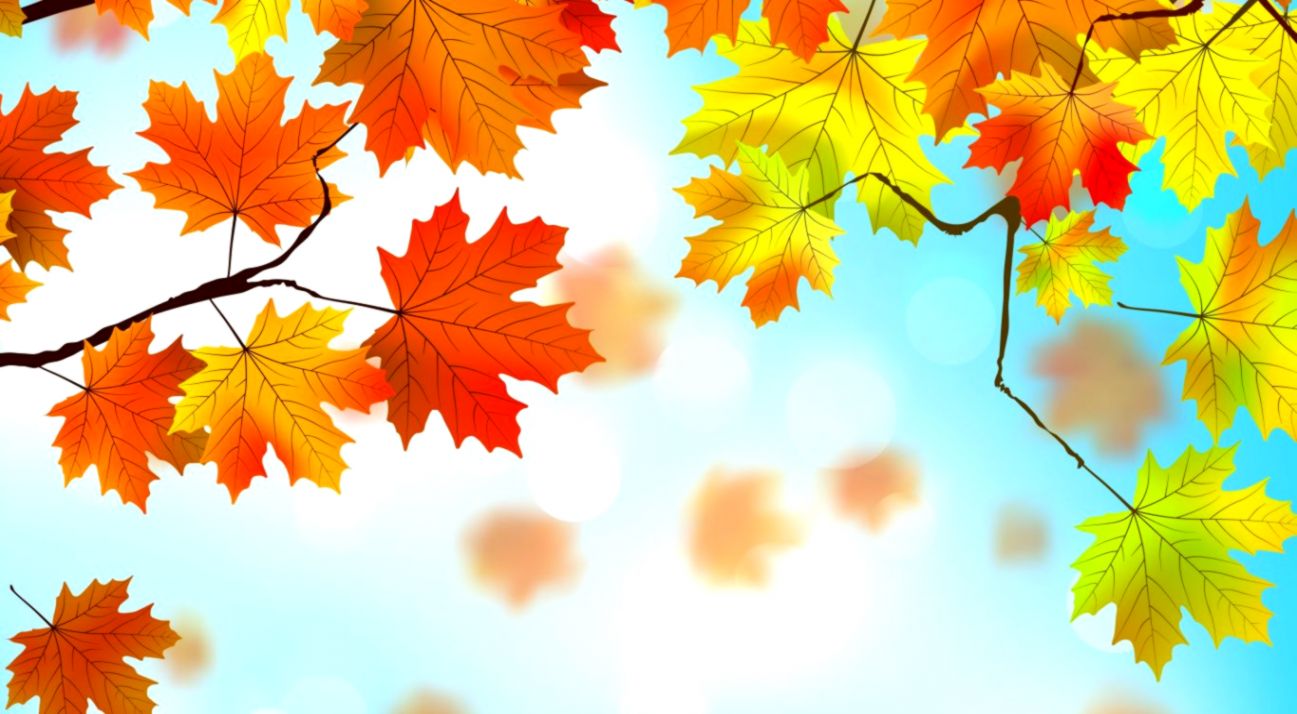 Fall/Winter 2021-22
The Canmore Skating Club is excited to be getting back on the ice at the Canmore Recreation Centre. Skate Canada and the Town of Canmore have provided operational guidelines and resources to help the Club Return to Sport, Physical Activity and Recreation safely.
Anyone wishing to skate with us during the 2021-22 season must attend (virtually) or view the recording of the Parent / Adult Skater Information Meeting - held September 3, 2020 for the STAR/Competitive program skaters.
The CanSkate/Pre-STAR/STAR 1-3 Parent Information Meeting was held Tuesday, October 6, 2020 (link to recording of meeting here).
The health and safety protocols under which the club is currently operating are now found here - COVID-19 Protocol.
Schedule
We are pleased to continue our collaboration and sharing of resources with the Banff Skating Club. You will notice on the Basic Schedule that there are three days where there is programming available in Banff. These include Wednesday after school, Thursday AM and Friday afternoon programs. Please consult the Banff Skating Club's website for more information.
Although we try to keep program times as consistent as possible, holidays, special events and Canmore Recreation Centre events may require adjustments throughout the year. The basic 2021/22 schedule (as of August 29) is below and in PDF form here Fall Schedule 2021-2022.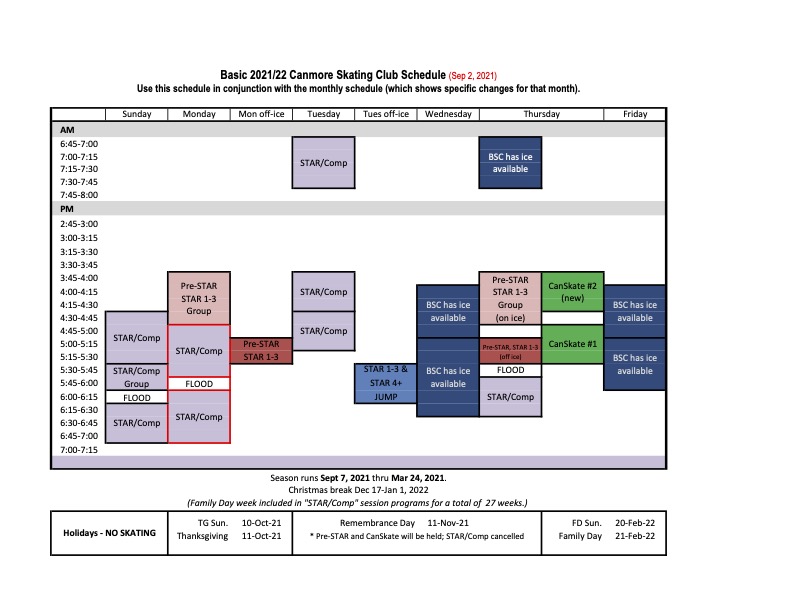 NOTE: Fall session of CanSkate runs from October 7 through December 9 with participation in the winter gala on December 16.
Printable Monthly schedules can be found on the Monthly Calendar page along with a list of what is happening this week.
Specific dates, times and rates can be found on the REGISTRATION pages for CanSkate, Pre-STAR, STAR 1-3 Group and STAR / Comp programs.
There are several special events in the planning stages for this season which fall outside our regular programming. They give skaters the opportunity to get a "jump" on the season during warm-up week, perform for family and friends at the winter and spring galas and just have lots of fun.
Warm-up Week - Monday, August 30 thru Thursday, September 2 from 6:30-8:00PM. Open sessions for STAR and Competitive program skaters. Registration is separate from the regular season.
Skater Showcase - Thursday, September 23, 4:45-5:30PM.
Performance Day - Sunday, November 14. Cheer on our Competitive skaters and STARSkate skaters as they prepare for competition.
Winter Gala - Thursday, December 16, 5:00-6:30PM. Skaters from all programs CanSkate thru Competitive are welcome to participate. A chance to celebrate the season and our skaters' hard work.
Olympics Days - tentatively set for Tuesday, January 25. Just for fun! Pre-STAR through Competitive skaters will be divided into "countries" and skate through various events.
Spring Gala - Sunday, March 27. Skaters from all programs CanSkate thru Competitive perform and celebrate the end of the winter term of skating.
The Canmore Skating Club will also be running our Holiday Skating Camp December 28, 29 and 30, 2021. Please refer to our Camps page for more details.