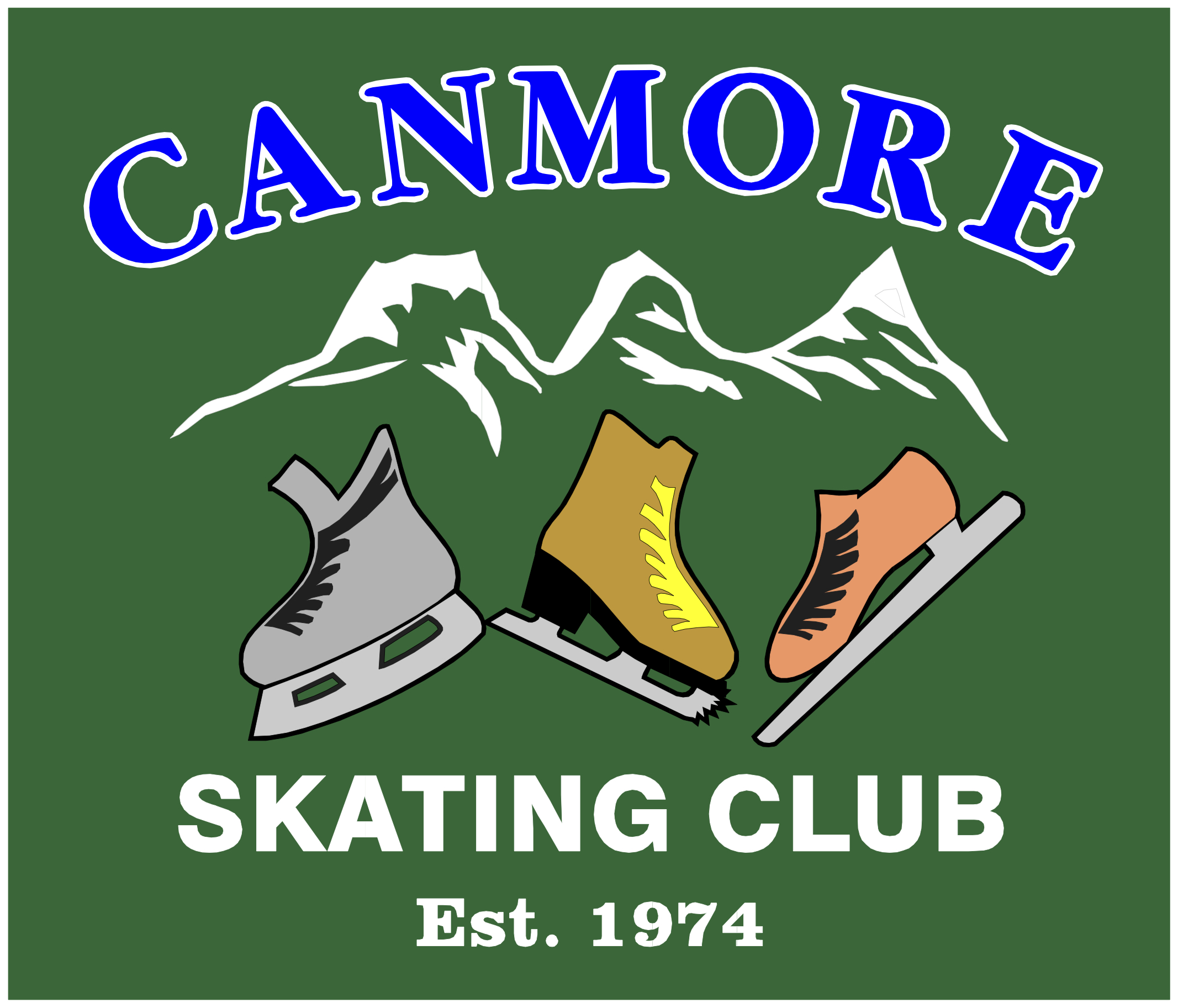 Policies
1. We are the Canmore Skating Club. All business will be conducted under this name.
2. All transactions will be completed in Canadian Dollars.
3. We do not export any goods or services.
4. All programs will take place at the location indicated in the program registration.
5. We do not offer any products for purchase on this site.
6. Additionally to the general policies, you will be required to accept the Terms and Conditions as required by each particular program during the registration process.
7. No member information will be shared with the exception of Skate Canada's registration requirements.
8. Fall/Winter programs are fully refundable prior to start date, excluding Skate Canada fees.
9. Any refunds/changes due to medical reasons, skater/guardian must first notify the Canmore Skating Club/membership director. This will become the official date for any adjustments, a doctor's recommendation must be provided as soon as possible. Each case will be reviewed individually to provide the best possible solution for both parties.
10. If a skater misses a registered class/ice session for their own personal reasons, they may not skate on a different session to "makeup" for missing a session or skate on transferred ice. If a skater wishes to makeup a missed session, they may pay the applicable drop in fee for ice they are eligible to skate on.The Canmore Skating Club does not issue refunds or credits in the events of ice cancellations by the arena or due to mechanical breakdown or due to unforeseen circumstances. The Canmore Skating Club will make every effort to provide makeup ice at no additional cost for those affected skaters.
11. On July 1, 2011 Skate Canada implemented a helmet use policy. In order to participate in the CanSkate program, all skaters who have not achieved Stage 5 in the CanSkate program or who lack good balance and control must wear a CSA approved hockey helmet while on the ice.
12. By completing the online registration process, the skater (over the age of 18) or parent/guardian expressly grants to the Skate Canada/Canmore Skating club the right, privilege and license to use the skater's picture of likeness in any photograph, video production or any other forms of media publication and to use the skater's verbal or written statements of declarations for the purpose of promoting the Canmore Skating Club's programs or to encourage financial support for the club.
13. Skate Canada Parent Code of Conduct
14. All fees in arrears must be paid in full prior to starting the new regular skating season. If you have a situation that prohibits you from paying your account in full, you must contact our club president or treasurer to discuss payment options. This could affect your status with Skate Canada.
15. CanSkate & Pre-STAR will be pro-rated for late registrations after the first session is completed until 30 days following the first session. An administration fee of $25 will be withheld from the program cost regardless of how many sessions have been missed.The remaining amount will determine the pro-rated free per session by dividing this amount by the total of sessions for the program.The pro-rated fee per session will then be multiplied by the number of remaining sessions to determine the pro-rated cost of the program. The total pro-rated program cost for each participant includes the base $25 administration free plus the calculated pro-rated amount.