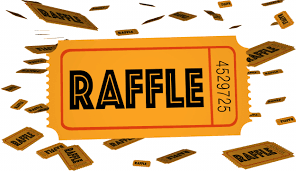 Canmore Skating Club – Cash Raffle
A "Cash Raffle" is being held by the Canmore Skating Club to help offset the expenses associated with running this fabulous Club such as ice rental, sound equipment, program supplies, etc.
Questions about the raffle can be directed to Norine via canmoreskatingclub@gmail.com
Ticket Details
Prizes: 1st - $500; 2nd - $200; 3rd - $100
Raffle tickets are $5.00 each.
Each skater in Pre-STAR, Junior, Intermediate and Seniors programs will be given a book of 20 tickets to sell, and we beseech you to sell them ALL.
Norine will be at the rink next week (February 24 – 28) distributing tickets; please find her if she doesn't find you. Mobile phone 403-609-7911.
Turn in ticket stubs and money to Norine by Thursday, March 28, 2019.
Cash Raffle Rules
Raffle Licence Number is 523204
Single price for all tickets of $5.00. No discount for buying multiple tickets. (800 tickets printed)
Draws will take place during an afternoon break of the Three Sisters Fun Skate on Sunday, March 31, 2019 at the Canmore Recreation Centre. Order of draw is Third Prize, Second Prize and finally First Prize.
Raffle tickets shall NOT be sold to a person under 18 years of age. Please advise sellers not to write the name of a person under 18 years of age on the ticket.
Only one name per ticket. If multiple names are on the ticket the prize will be awarded to the first name on the ticket.
Raffle format is "Cash prize" draw.
There are no restrictions on Canmore Skating Club members, or their families buying tickets.
If a winner cannot be located the prize will not be awarded. Prize will be held by the Canmore Skating Club for 12 months.
No refunds or exchanges on tickets purchased.